v1.2.3 Android & iPad
App
Reference Materials
Spotter now includes the ability for an Inspector to review Reference Materials provided by the Admin, including PDFs, Links and formatted or plain text, anywhere within an inspection template. The Admin may choose to make these required viewing or not in each case.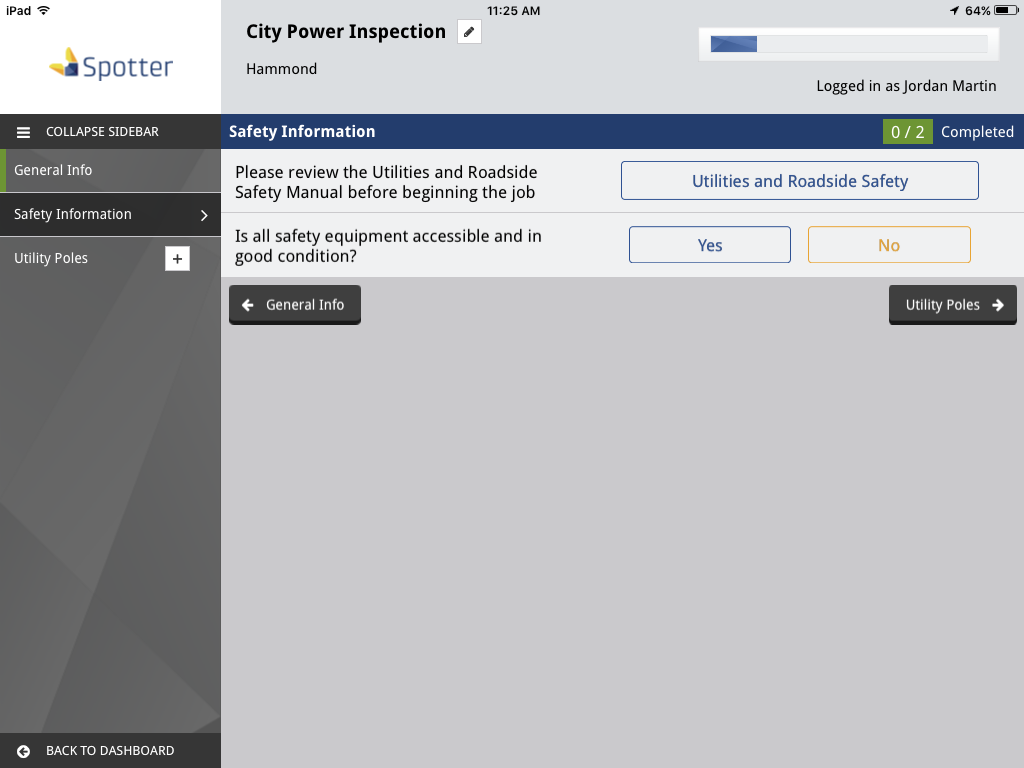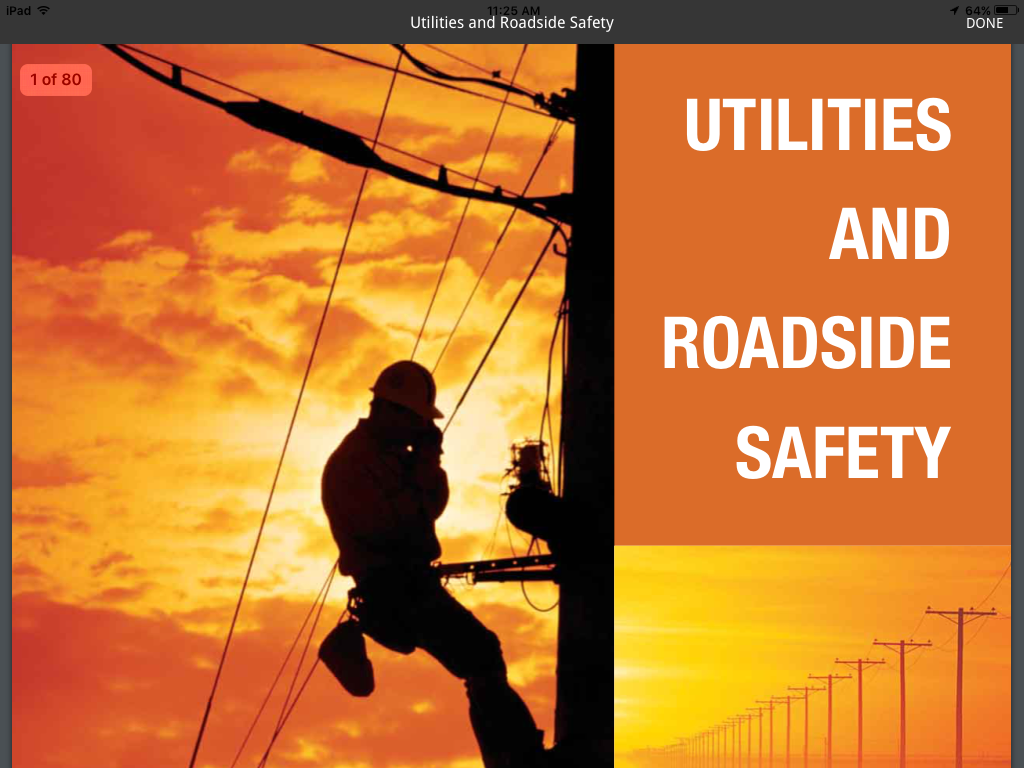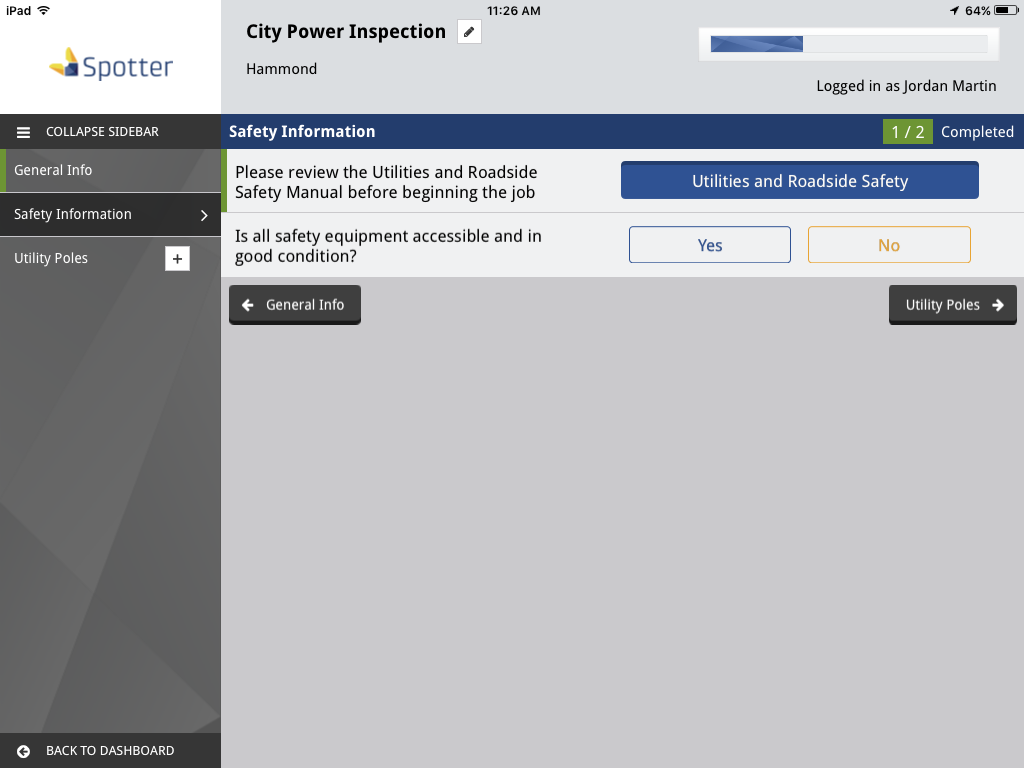 Flir Thermal Imaging Capture
Spotter has been successfully tested with the Flir thermal imaging infrared camera attachment for your tablet. Simply connect the Flir device to the tablet, take the photo and upload to Spotter. Find more information about Flir cameras here.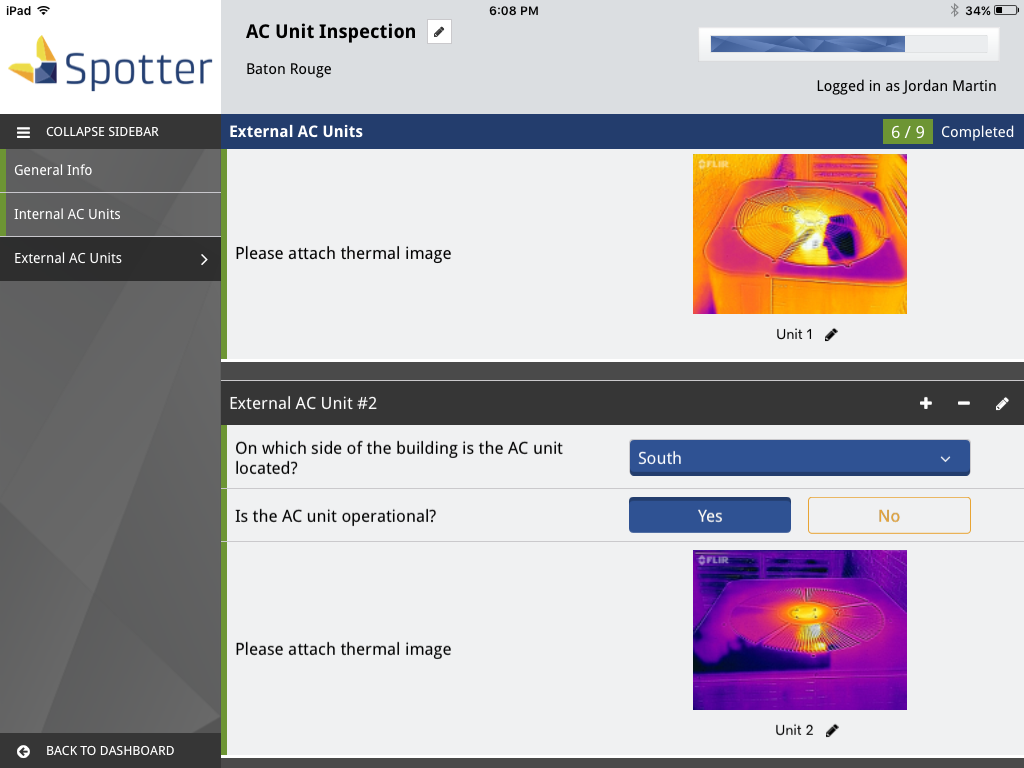 Admin & Reporting
Review Page Updates
Admins may now view an Inspector's route on a map from the Review Page. This will show where the Inspection started, where each question was answered and where it was submitted. Note that GPS capture must be turned on and the device connected in order to capture the locations.




Spotter now also allows Admins to edit the Inspection Name from the Review Page.

Red Flag Notifications Updates

Spotter now allows for multiple recipients of text or email notifications for Red Flags.


GPS map links are now included in the email notifications for Red Flags when applicable.


Excel Export Updates
Excel exports now contain template ID and question identifiers
Tips Sidebar
Tips on the sidebar can now be collapsed so that the editing area will fit smaller screens
Login Timestamp
Devices now send the time of last login to the portal. This can be checked from the Devices Page.