1.2.4 Android & iPad
Admin & Reporting
Reviewer Role
This new role allows access only to the Review page in the Admin Portal. It can be combined with the Inspector Role or used independently for those that need to Review or Edit completed inspections and/or attach related files.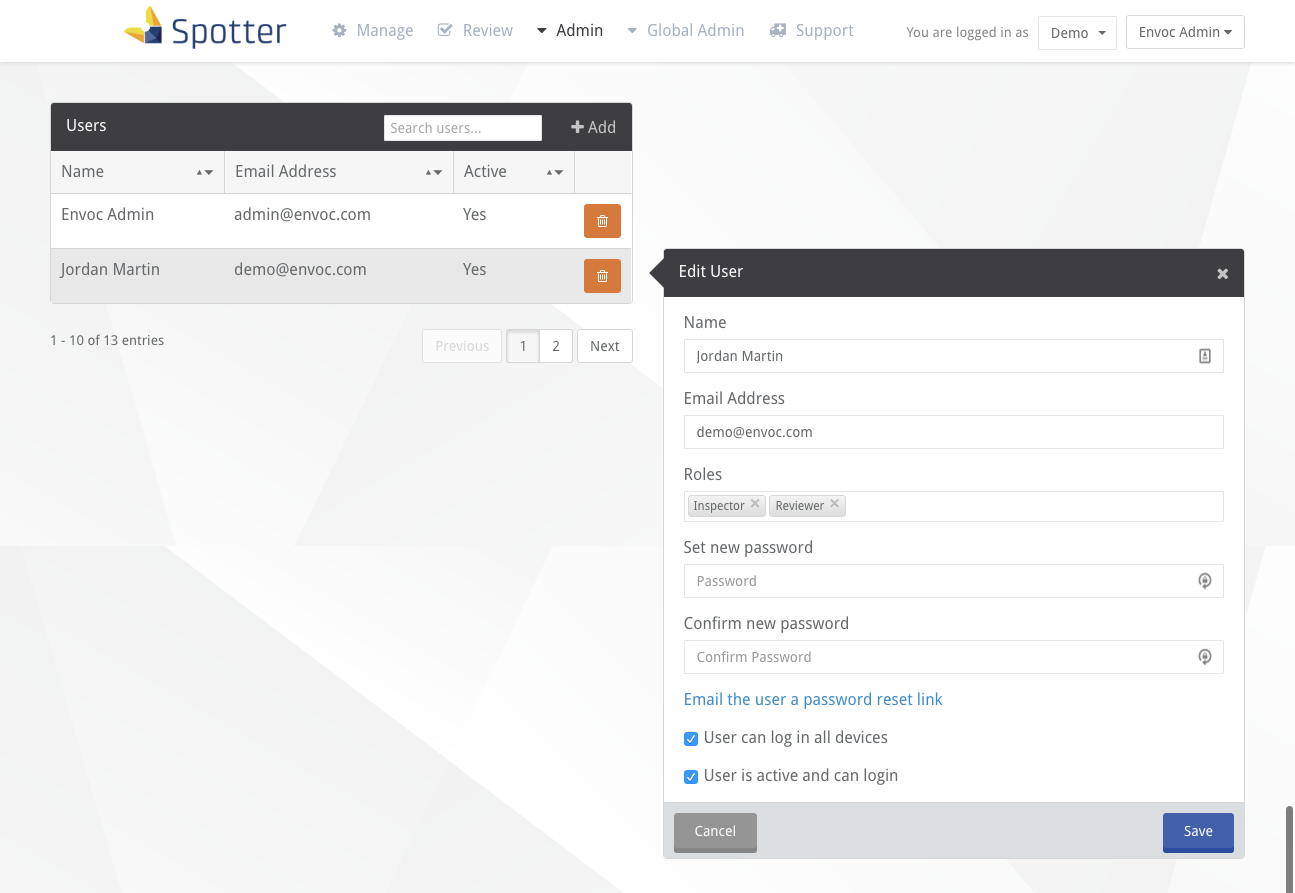 Copy Questions
An Admin can now copy a question, along with its related conditional questions while creating or editing an Inspection Template. This is especially helpful if you have a question with various complex settings such as conditional questions, multiple choice answers, flags and additional information that must be configured similarly for several other questions.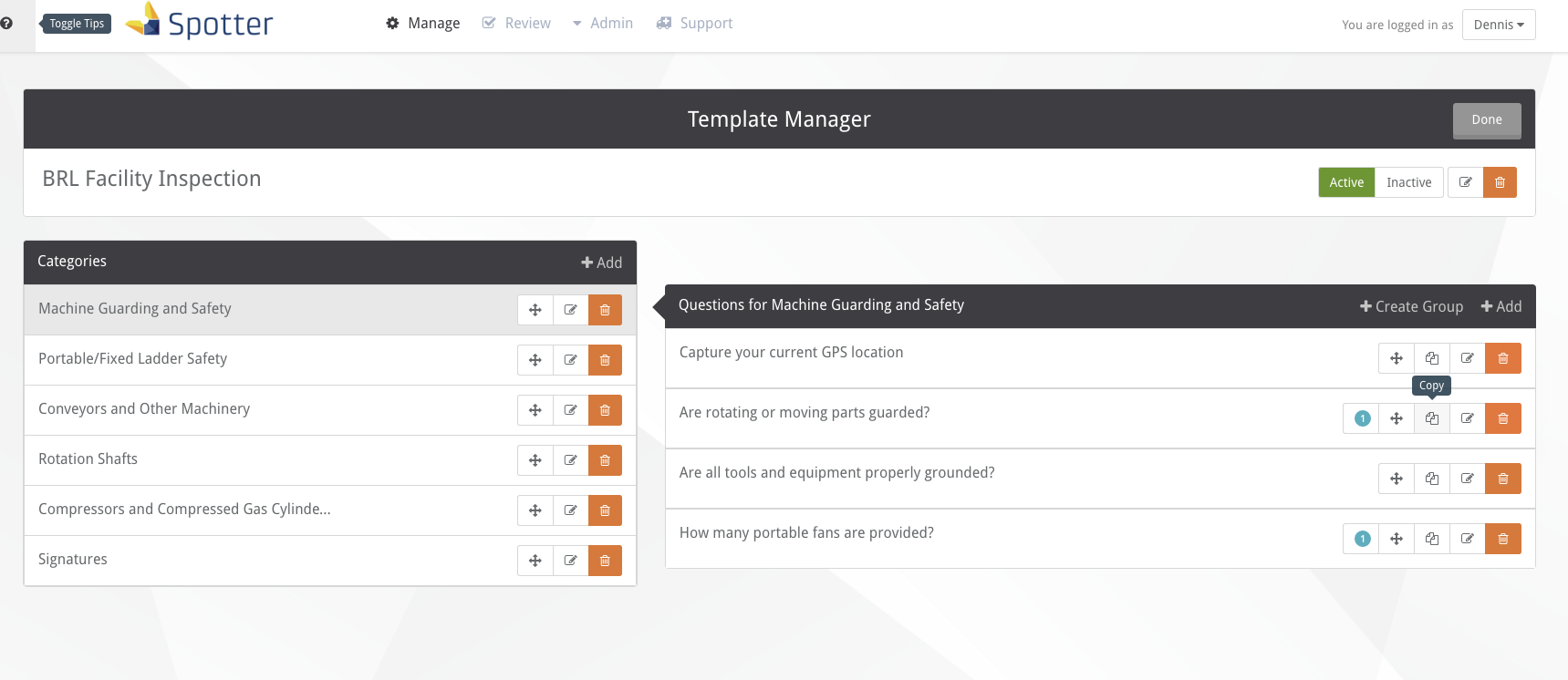 Support Form
A Support Form is now available from the Admin Portal to submit issues directly to Spotter Support. Issues submitted through the form are automatically logged and assigned for the fastest response and continued tracking.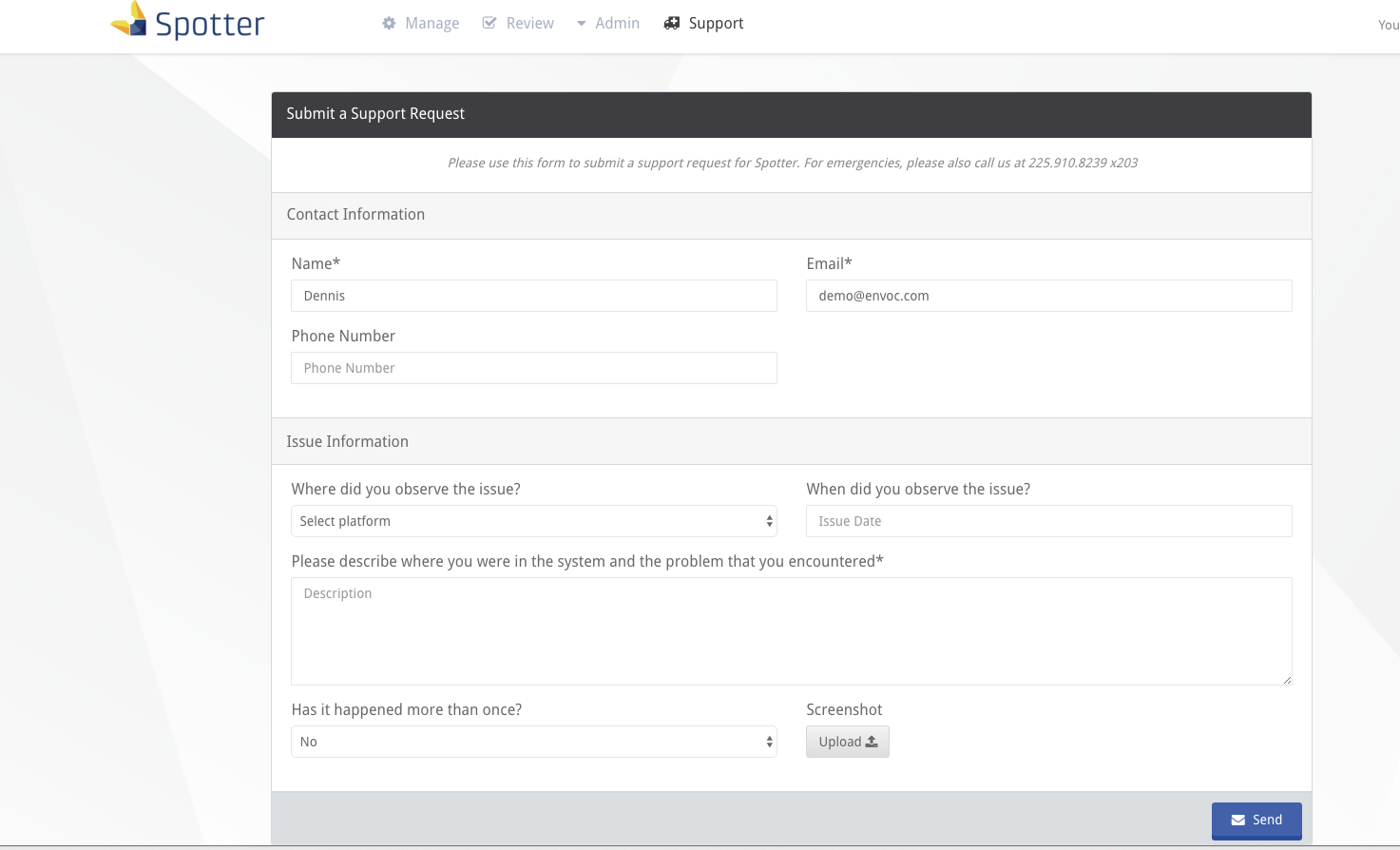 Alert Email Report Attachment
You may now configure your Alert emails to include the default PDF report (of the entire inspection) as an attachment. Go to Admin / Configuration to find the option.